Both the BOSS Menswear and BOSS Womenswear collections focus on quality and design to create an impeccable look – be it business, casual or athleisure.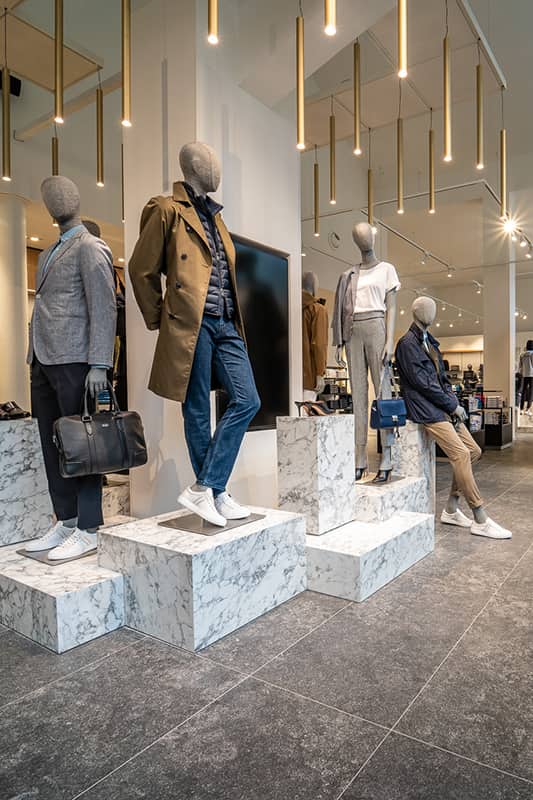 1.
Beautiful materials
Open your eyes and immerse yourself in a setting filled with beautiful materials such as wood, natural stone and marble finish. The completely white interior, pure as a blank canvas, exudes serenity and luxury. A sleek and timeless interior where space is given priority.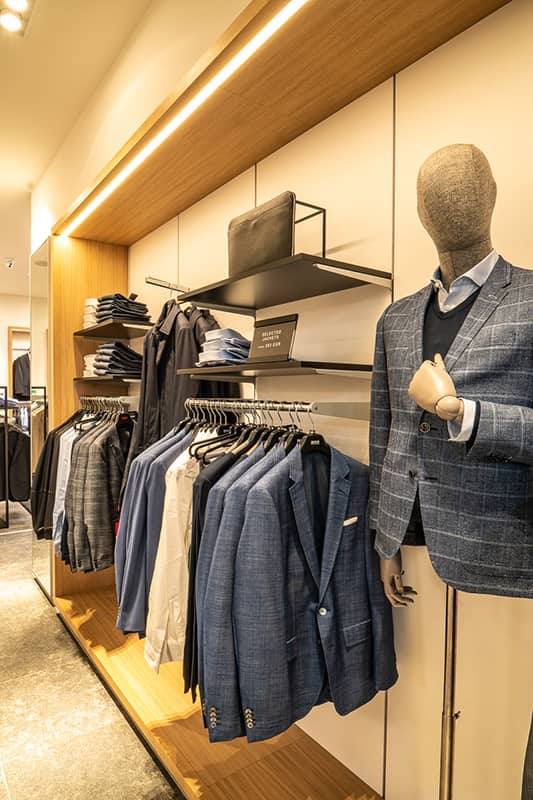 2.
For ambitious men
BOSS Menswear is known for its tailoring, but offers more than just the perfect suit. The collections also feature casual and athleisure items, making it easy for you to put together a complete wardrobe. Ideal for gentlemen who have a fast, modern lifestyle. BOSS brings together tailored clothes and sportswear to create a look that is perfect for whatever the day may have in store for you.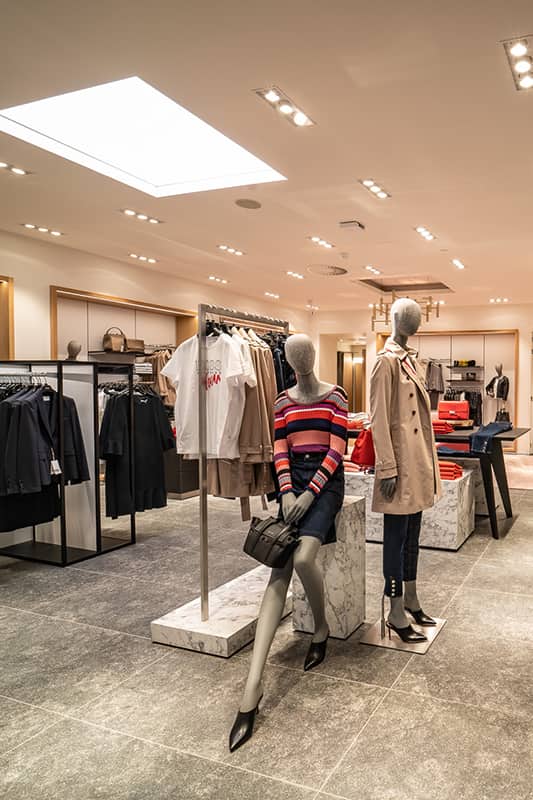 3.
For versatile women
BOSS Womenswear touches all bases for modern-day living. From casual attire to looks with business flair and eveningwear with an emphasis on beautiful, tailored pieces. Timeless styles with a fresh, modern touch are essential pieces, as are luxury leisure fashion items. These two facets of the BOSS woman often come together in looks that combine perfect tailoring with a casual touch.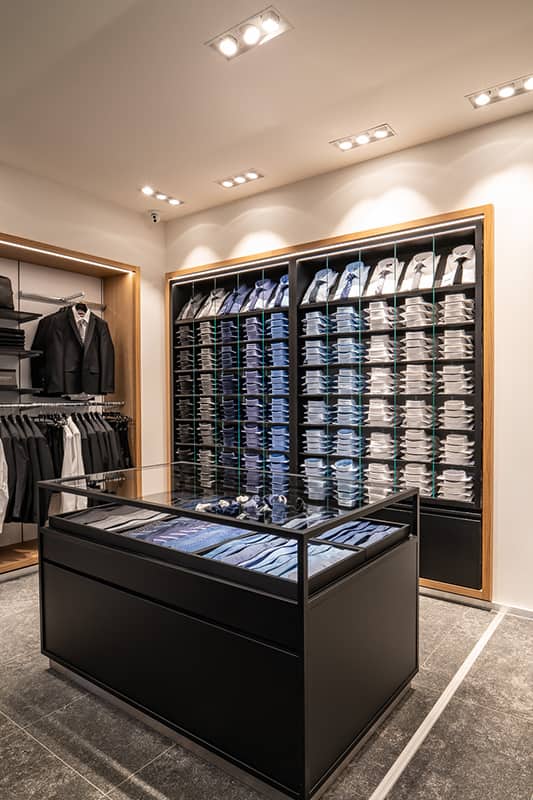 4.
See you soon
Visit the luxury BOSS boutique – which is more than half as big again than it used to be at Maasmechelen Village. Shop collections with great discounts on the recommended retail price, all year round. Are you ready for a whole new shopping experience? See you soon.